Discover the Himalayas by opting for personalised stays with us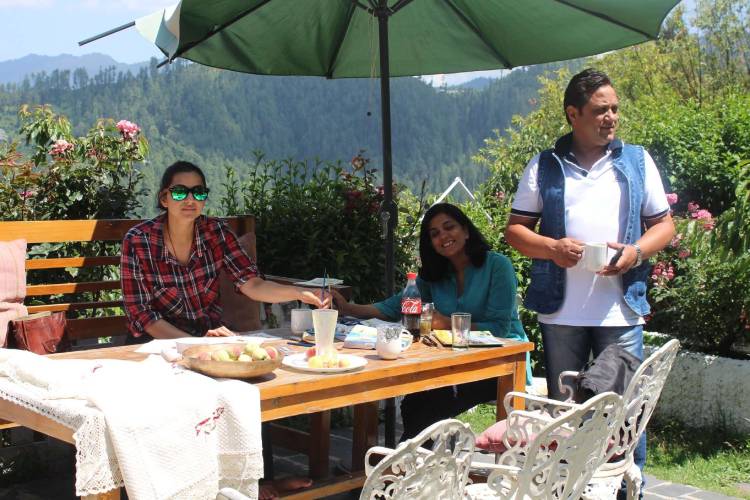 FAMILY ( 3N/4D)
Day 1(Arrival): High tea along with a tour to the nearby apple orchards assisted by a staff member.
Day 2: Tour of Traditional Pahari village followed by a Pahari snack & at the end of the day with a Barbecue.
Day 3: Visit Hatu Peak by trek/car with a local guide and a picnic assisted by the staff member.
Day 4 (Departure): Check out after breakfast
Tariff
Half board
Adults

Suites :
₹ 17,248
Deluxe :
₹ 13,888

Kids

Suites :
₹ 8,624
Deluxe :
₹ 6,944