"Thousands of tired, nerve-shaken, over-civilized people are beginning to find out that going to the mountains is going home, that wilderness is a necessity" - John Muir.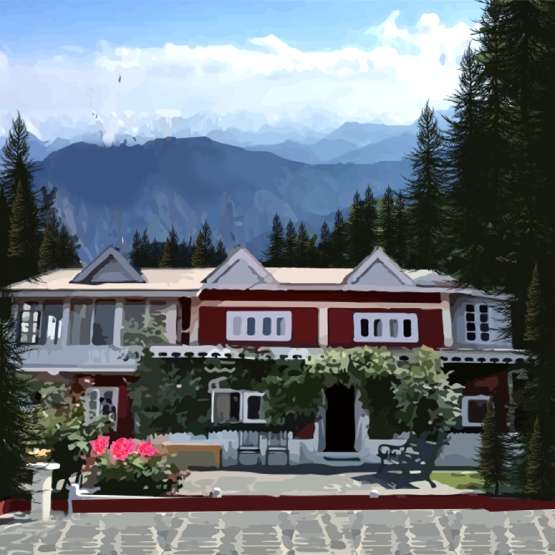 WELCOME TO THE WILDERNESS NARKANDA
'The Wilderness' situated at the height of 8,500 feet above sea level is in the heart of the Himalayas, accessible from Shimla through a spectacular scenic drive. One of the first resorts in this area of outstanding natural beauty, 'The Wilderness' - a Homestay and a boutique resort in Narkanda Himachal Pradesh, Shimla. The owner belongs to a local family of apple orchardists and he along with his family built 'The Wilderness Narkanda' as the perfect holiday setting with its views of attractive mountainous countryside right on its doorstep.
The idea was conceived because of its location. It stretches on a hilltop overlooking the valley with the snow-covered Himalayas on one side and a small lake on the other. Dense woodlands of cedar trees surround the resort, making it a tranquil hideaway and a wilderness retreat. 'The Wilderness Narkanda' helps to create an interesting and absorbing holiday, sharing an experience of Pahari culture.
Because 'The Wilderness Narkanda' is nestled in thick forests, the visitors have access to miles of stunning forest treks and off-road walk trails. Standing up to its name, 'The Wilderness' and its hinterland remains untouched. The only attention being paid is to the natural surroundings and the owners appreciate visitors looking for quietude and nature because there's a lot here to offer on that ground. Providing the basic amenities and luxuries, 'The Wilderness Narkanda' is comfortable resorts and hotels in Narkanda Himachal Pradesh that truly is a home away from home.
WE TAKE PRIDE IN CATERING HIGH STANDARD OF FRIENDLY CHEERFUL SERVICE TO OUR GUEST.